Arthur Blennerhassett, of Elmgrove and Ballyseedy
Sources yet to be consulted:
Arthur Blennerhassett
,
of
Elmgrove
, and of Ballyseedy,
born 4 Dec 1779.
His
father
died 1797.
He inherited Elmgrove.
He mar 4 Dec 1797 in Scotland to
Dorcas Twiss
[dau of George Twiss of Anna, co.Kerry].
(todo) See
Leinster Journal
, 27 Jan 1798.
Elmgrove family inherits Ballyseedy estate, 1810:
Arthur inherited "Ballyseedy" from his cousin Col. Arthur Blennerhassett in 1810.
Think this means Old Ballyseedy Castle and estate.
He was living in Bath in 1811-1815.
There is a letter of 20 Mar 1815 from Dorcas in Bath in Ms. 20,602 in [Rowan Papers].
Arthur died Bath, Nov 1815, age 35 yrs.
An obelisk monument was erected to him in "Monument Wood" at Ballyseedy. Now ruined.
There is a letter of 10 May 1822 from Dorcas in Ms. 20,602 in [Rowan Papers].
Dorcas died at Lakeville, near Killarney, in 1822.
Arthur and Dorcas had issue:
Arthur Blennerhassett, of Ballyseedy,
born 1 Jan 1799 (NOT 1800).




Georgina Blennerhassett,
mar 1823 to her 1st cousin Edward Denny and had issue.




Francis Barry Blennerhassett,
born 1815.
Officer in 71st (Highland) Regiment of Foot.
See Jehan for military career.
Captain 1854.
Major 1857.
Retired 1858 as Lieutenant-Colonel.
He died 1877.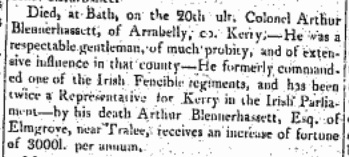 Item on the death of
Col. Arthur Blennerhassett
in 1810 describes his heir Arthur Blennerhassett as of "Elmgrove".
From Freemans Journal,
8 December, 1810
.



Arthur Blennerhassett listed at Elmgrove and Ballyseedy in [Leet's Directory, 1814].
---
Monument Wood, Ballyseedy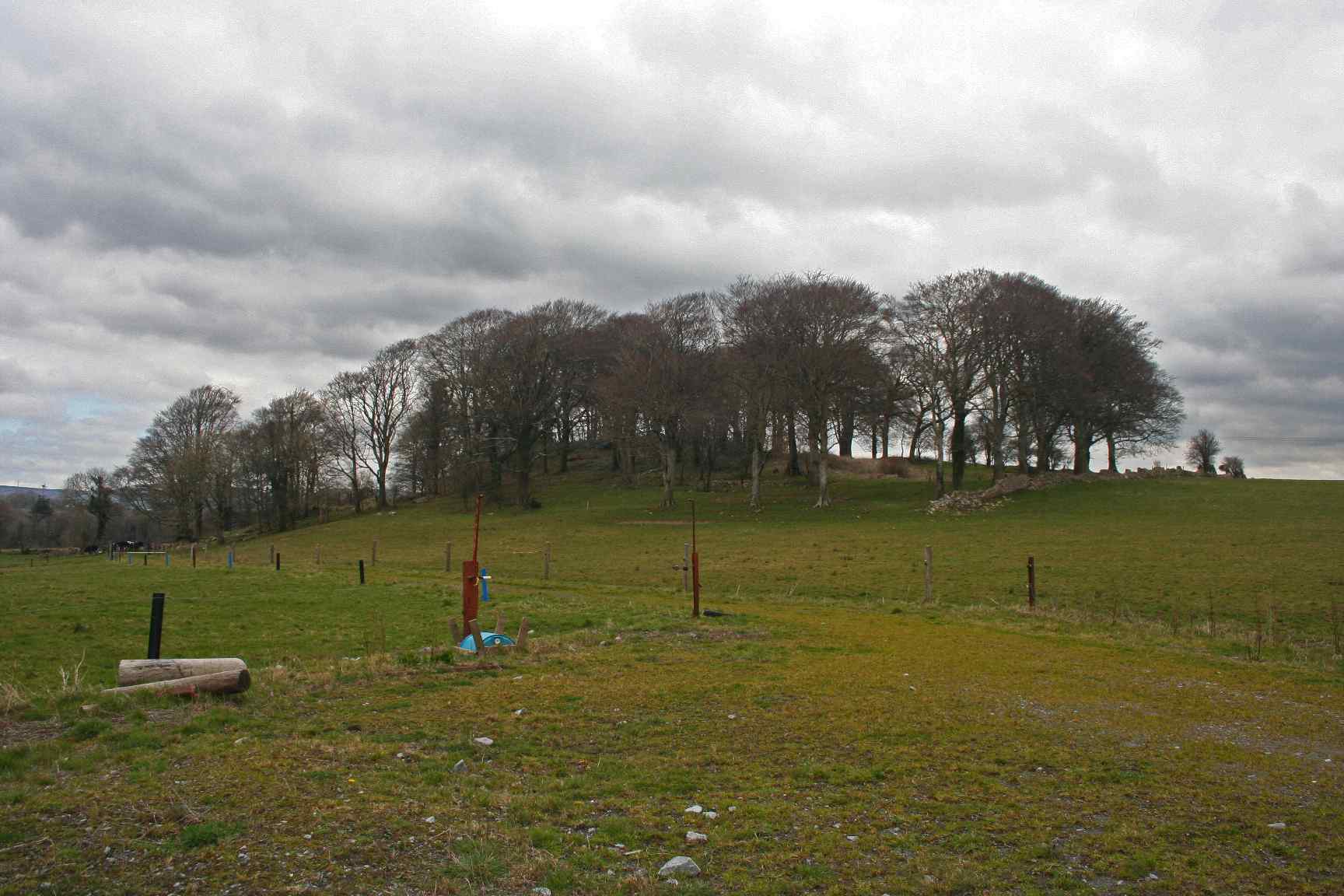 Monument Wood, on a small hill SW of new Ballyseedy House.
Photo 2004 by
Bill Jehan
.
See
larger
and
original
.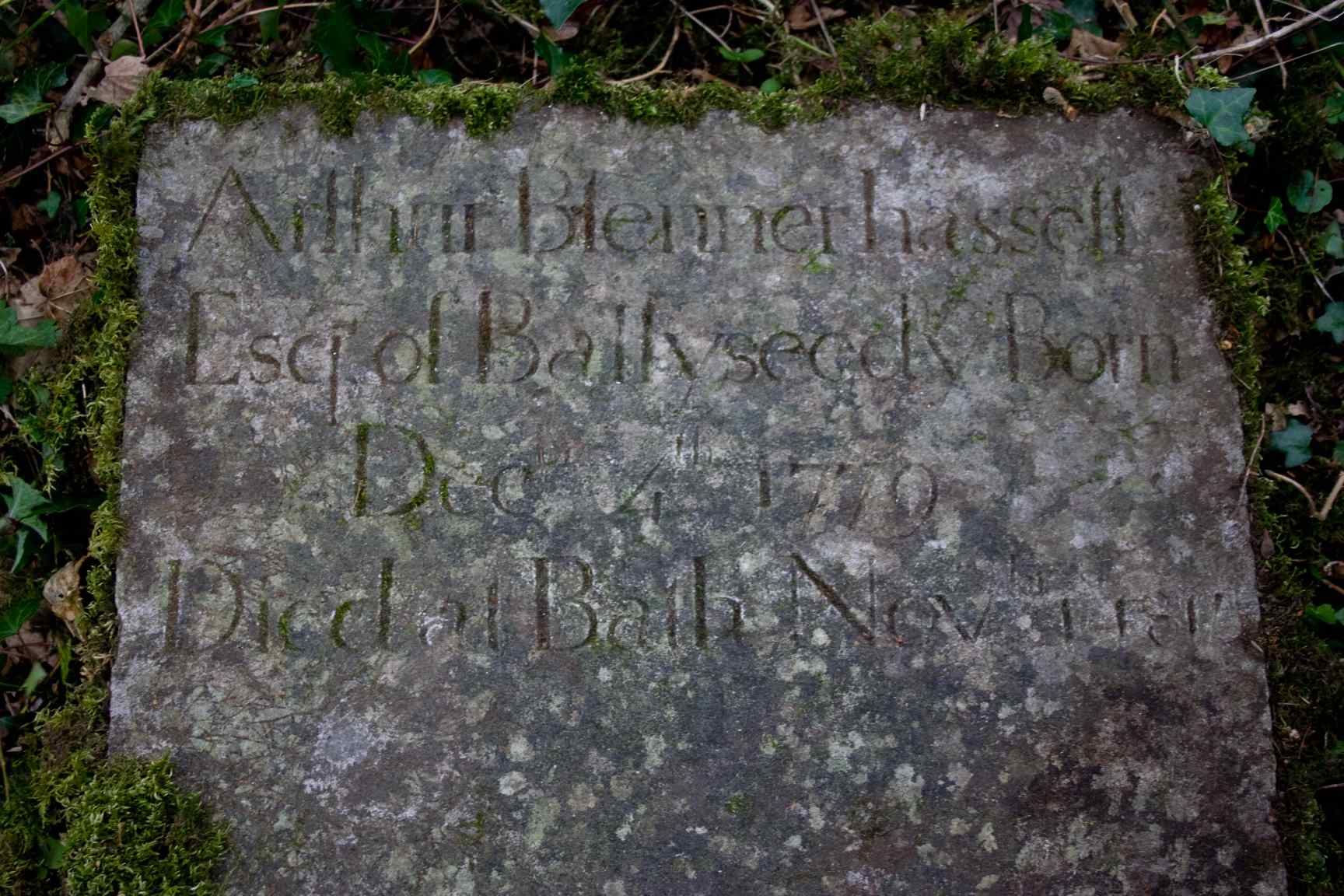 Memorial to Arthur Blennerhassett. Monument Wood, Ballyseedy.
Photo 2004 by Bill Jehan.
See larger and original.
See wider shot and top of obelisk.