Sir Edward Denny, 3rd Baronet
Sources yet to be consulted: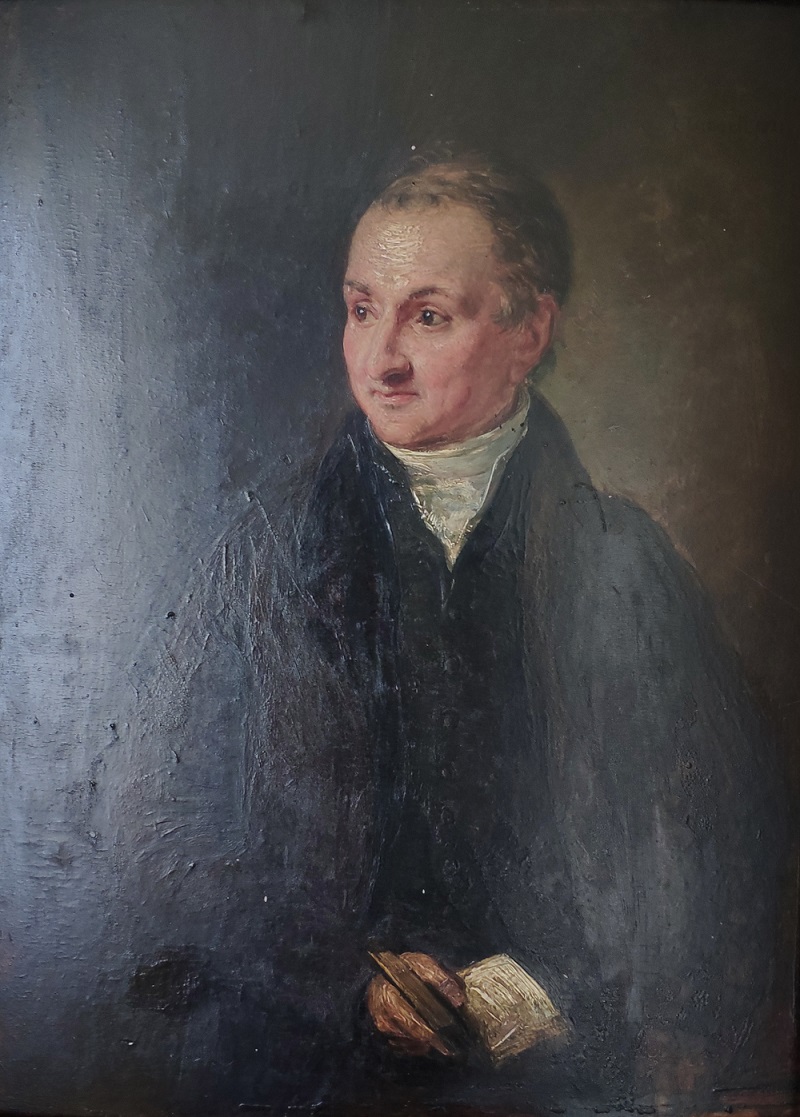 Sir Edward Denny, 3rd Baronet.
Portrait dated 1821.
In possession of Denny family.
See
larger
and
full size
.
See two portraits of Elizabeth Day in
The Old Kerry Journal
,
Volume 5
, 2018.
Sir Edward Denny, 3rd Baronet
(see
here
),
of
Tralee Castle
, Tralee, Co.Kerry.
He succ in Oct 1794.
He mar 26 May 1795 to
Elizabeth Day
[born 1779, descendant of
Edward I
].
Rebuilding and eventual demolition of Tralee Castle, 1804-1826:
The 3rd Baronet tried to modernise ancient
Tralee Castle
.
First he erected a more modern building at Tralee, in 1804, which ran into the old castle. But it didn't really work and he ceased to live there.
Left Tralee Castle in 1807-1810 and moved to England.
Lived at Kingsend House,
Powick
, near
Worcester
, Worcestershire.
Both the old Tralee Castle and the new building fell into disrepair.
Tralee Castle with the new extension was
painted in 1824
.
His father-in-law
Judge Robert Day
writes angrily on
13 July 1824
about a long-standing rift between them. Day writes about his son-in-law's
"unnatural malignancy against the man who has saved the House of Denny from dissolution"
.
It must be said that Day was quite a terrifying figure, and had biting words about many people in his letters.
3rd Baronet finally demolished Tralee Castle in 1826, after it had defined Tralee for 600 years.
See Limerick Chronicle, 19 Apr 1826.
Denny Street was laid out at the site in 1826. Named after the original Sir Edward Denny. Georgian houses. The finest street in Tralee. Some of the stone from Tralee Castle was used in the Georgian buildings on Denny St, and some of its timber to make their doors.
Elizabeth died 27 April 1828. She was bur in Powick churchyard, Worcestershire.
3rd Baronet was MP for Tralee 1828-1829 (NOT his son). Returned unopposed in by-election 12 Sept 1828.
Resigned as MP 1829 (by-election to replace him 9 June 1829).
See his will dated 1831.
He died 1 Aug 1831. He was bur in Powick churchyard, Worcestershire.
3rd Baronet and Elizabeth had issue: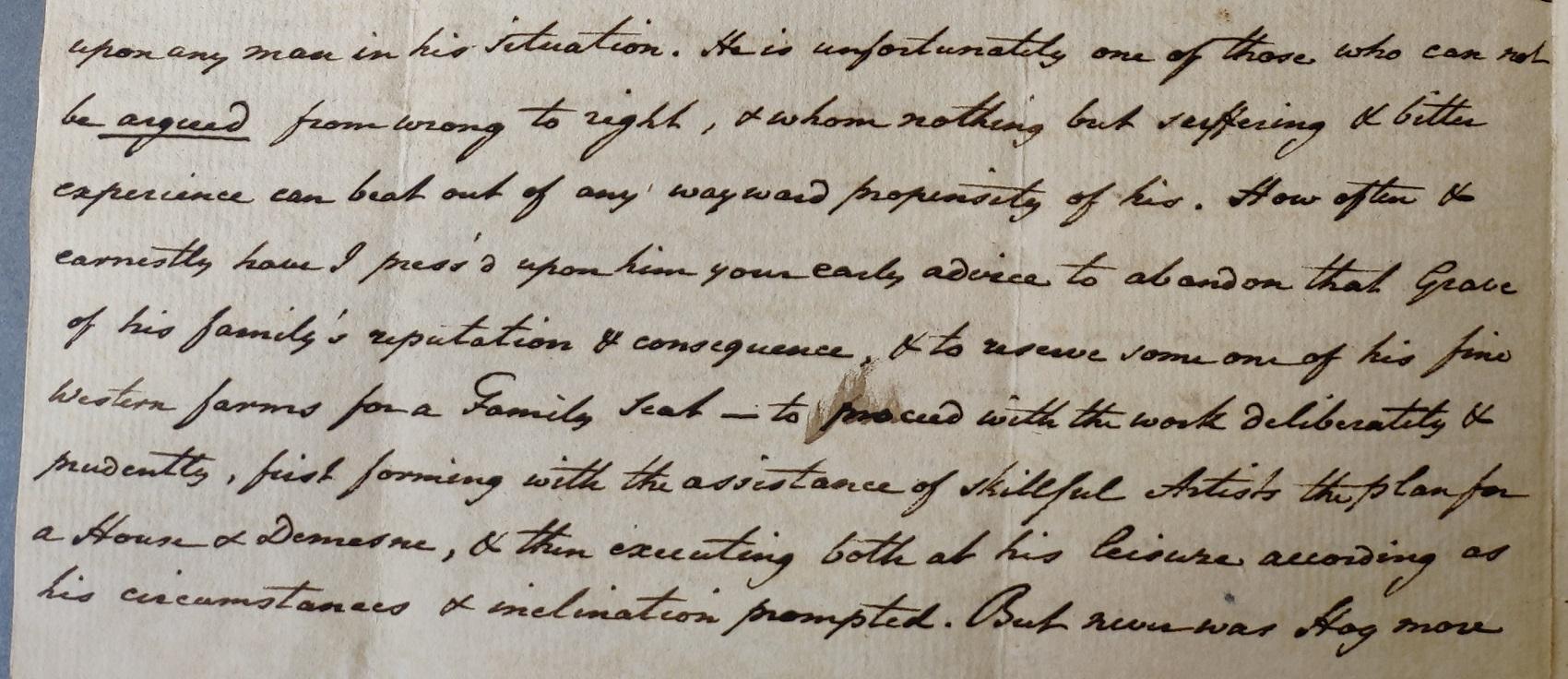 Letter of 1806 where
Judge Robert Day
talks of how he has tried and failed to get his son-in-law the 3rd Baronet to abandon Tralee Castle and build a country house. Instead he tried to rebuild Tralee Castle, before deciding it did not work and abandoning it.
This is letter of 4 June 1806 from Judge Robert Day to John Crosbie, 2nd Earl of Glandore.
From MS 50,545/6/30 (4) in [NLI]. Part of Talbot Crosbie Papers.
Day, who must have been a terrifying father-in-law, says: "How often and earnestly have I pressed upon him your early advice to abandon that Grave of his family's reputation and consequence, and to reserve some one of his fine Western farms for a family seat ... But never was Hog more attached to mire than he to the town of Tralee".
---
Edward St, Tralee, is probably after Sir Edward Denny [not sure which one].