Edmund Dudley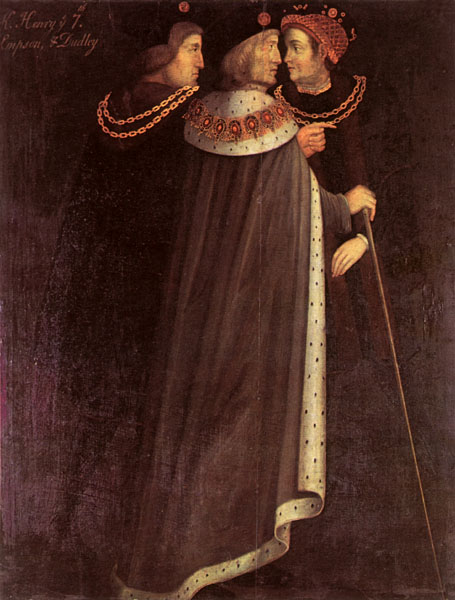 Edmund Dudley (on RHS).
Henry VII
in centre.
From
here
.
Edmund Dudley
(see
here
).
Became MP for
Lewes
in 1491.
He mar 2ndly, between 1500 and 1503, to
Elizabeth Grey, 6th Baroness Lisle
[descendant of
Edward I
and of
Aoife Mac Murrough
].
Speaker of the House of Commons
1504.
He was an administrator and a financial agent of
Henry VII
. He enriched himself and made enemies.
Henry VII died April 1509.
Henry VIII
came to the throne.
The unpopular Dudley was quickly arrested, June 1509. Jailed in
Tower of London
.
In the Tower he sought to gain the favour of the new King by writing
The Tree of Common Wealth
(1510), a treatise in support of absolute monarchy.
He was executed (beheaded) for treason at
Tower Hill
, 17 August 1510.
Edmund had issue by 2nd wife:
John Dudley, 1st Duke of Northumberland, born 1504.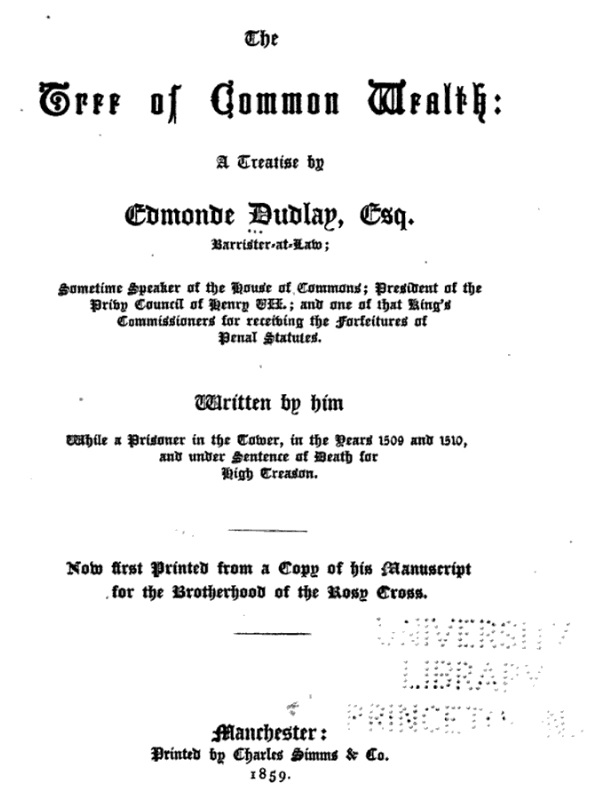 Publication of
The Tree of Common Wealth
in 1859.