Dick Humphreys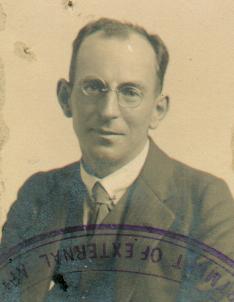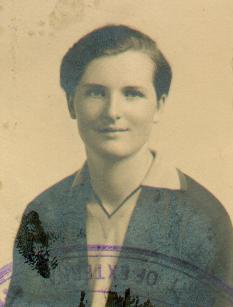 Dick and Eithne on their joint passport, 1929.
Dick Humphreys
(see
here
),
born 23rd Apr 1896, Limerick.
His father died 1903.
See
Childhood in Quinsborough
.
He was educ
Crescent College
, Limerick 1905-09. He used to cycle there daily from Quinsborough. See receipts 1906-09 in
[P106/515]
.
He had Limerick accent, not Dublin accent, as shown in
RTE interview 1966
.
Family moved to Dublin in March 1909.
Dick was educ
Belvedere College
, there in March-May 1909
[P106/516]
.
School at St.Enda's, 1909-12:
Dick's widowed mother Nell sent him in 1909 to Patrick Pearse's radical school, St. Enda's, Cullenswood House, Oakley Road, Ranelagh [founded Sept 1908]. Thomas MacDonagh taught there. Con Colbert was a drill instructor.
Dick entered in the second intake, as day boy in the Senior School, 7 Sept 1909 [age 13]. See [An Macaomh, Christmas 1909, p.56].
He had to travel to Ranelagh from Northumberland Rd. He loved it.
St. Enda's moved 1910 to The Hermitage, Grange Rd, Rathfarnham, an 18th century building. See [Irish Country Houses].
It was too far to travel as day boy to Rathfarnham from Northumberland Rd, so Dick entered The Hermitage as a boarder, 12th Sept 1910 [age 14]. See extract from [An Macaomh, Christmas 1910].
Dick ("Risteard Mac Amhlaoibh") is listed as a boarder in St. Enda's, Rathfarnham, in [Census, 2 April 1911].
His diary in early 1912 (age 15-16) at St.Enda's (also in [Mac Eoin, 1980]) shows that he had his own rifle and was being trained in shooting.
The diary shows he was already driving a motor car in 1912. He had an early interest in motoring. Went on lot of cycle trips. Saved up to buy a motorcycle.
See letter from Pearse to Nell, June 1912 as she considers taking him out of the school. Pearse says: "I hope we may count on welcoming Dick back to St. Enda's in September? His last word to me was not to fail to write to you on this point. We have threshed out the matter at length before, so there is no use in bothering you with further arguments, but I do most sincerely hope that you have decided to leave him with us until he has completed his secondary course".

Dick was taken out of St. Enda's and sent to Clongowes, Co.Kildare, Sept 1912 [age 16]. Was left at railway station (must be in Co.Kildare). He ran away, hiked over Dublin Mountains, on Co.Kildare/Co.Wicklow/Co.Dublin border, and went not home to Northumberland Rd, but rather back to St.Enda's.
Dick said (reference lost): "I descended on my old Alma Mater like a poor relation after a 3 day, intensely cold, and equally lonely bivouac in the Dublin Mountains ... My aim was to get back to Scoil Eanna from which I had been removed at the behest of certain rather pro-British friends of my mother who believed in a more 'practical' form of education than that offered by the Pearse family". See also 1966 interview.
See letter he wrote to his mother from St.Enda's on 2 Sept 1912: "Dear Mama, Did you really think that I was going to Clongowes like that, no I couldn't do it not if you offered me a motor cycle."
But Nell would not back down. He was sent back to Clongowes. In Clongowes 1912-14.
See further letter from Pearse to Nell in Jan 1913.
Fought in GPO in 1916 Rising:
Dick became a member of the Irish Volunteers (founded by his uncle The O'Rahilly 1913).
He was with The O'Rahilly at Howth gun-running (which The O'Rahilly organised), 26th July 1914, age 18 yrs.
Dick left school 1914.
Entered UCD, Arts, 1914.

He fought in the GPO in the 1916 Rising with his two father figures - his uncle The O'Rahilly and his teacher Patrick Pearse. Both would be killed. Dick was one of a number of old St.Enda's boys who fought with Pearse. His uncle The O'Rahilly was the only 1916 leader killed in action.
When he heard the Rising has begun Mon 24th Apr 1916, age only just 20 yrs, he went to GPO Mon night to join The O'Rahilly.
He drove the family De Dion on various excursions for supplies, returning to the GPO.

His mother Nell went in to the GPO, persuaded him to come home Tue night. Pearse said to Dick: "You had better go home. If anything happens your uncle, there will be no man there." Dick and Nell were nearly killed going home when passing Boland's Mill, where a jittery rebel took a shot at them. Dick complained that he was perfectly safe in the GPO. See Sighle's account in [Mac Eoin, 1980] and [P106/976] and interview. See [O'Rahilly, 1991, p.211].
Dick came home to make his mother happy, but he went back on Wed. And on Wed it became too dangerous to leave the GPO.

On Fri, he writes in [1916 memoir, revised version], with the GPO in flames, "O'Rahilly again appears, comes over, and tells me to join Desmond Fitzgerald down in the restaurant. The GPO is about to be evacuated. With a cheerful wave of his hand, and a smile, he steps quickly down the smoke-filled stairs. Little did I know that this was the last time I was ever to see him alive". The O'Rahilly was shot on Moore St later Fri night.
Dick stayed to the end with the main garrison in the GPO. They surrendered Sat afternoon, 29 Apr 1916. (Family story that he got down as far as Trinity College before capture.)
[1916 memoir] shows he was processed at the Rotunda Hospital, then in Dublin Castle. Then put in Kilmainham Gaol. From his cell he heard the executions, which started on 3 May.

Prison in Britain, 1916:
On Fri 5 May 1916, he and many other rebels were taken to Richmond Barracks for deportation to Britain. "Richard Humphreys, 54 Northumberland Rd" was among those deported to Britain from Dublin docks on a LNWR cattle boat, Fri night, 5 May 1916. After a brutal crossing, they arrived at Holyhead in the small hours of Sat. Taken by train to Wakefield Military Detention Prison, Yorkshire, arriving evening of Sat 6 May.
[Aodogán] said Nell went to morgue, told both her brother and her son were dead, would need 2 coffins. It was some days before family found out he was still alive. Nell made a big fuss about his youth to get him released, gave impression he was only about 16, "of course it was just propaganda" [Aodogán].
Jailed at Wakefield for 3 weeks (i.e. until end of May). [1916 memoir] says his cell at Wakefield was Cell 15, B Wing, Gallery no.4 (top floor). See photos of Wakefield around 1916.
The rebels were moved from Wakefield to Frongoch camp in Wales, starting around the end of May. The end of [1916 memoir] suggests Dick was released at this point and did not go to Frongoch. The papers in [P106] show his release was considered imminent in early June 1916. See letter of 1 June 1916.
He was released before the start of Michaelmas term (Sept or Oct) 1916, when he enrolled as a law student at the King's Inns.
When he came back his family asked him what prison was like. He said: "Not bad - it was much better than Clongowes!"
Like the rest of his family, he continued as a nationalist activist.
Desmond Fitzgerald wrote 7 Jan 1919 from Gloucester Prison to "Mr. Humphreys", thanking his election workers in Pembroke (Dick's family) after his election as a Sinn Fein MP. This letter was for sale in 2009 at Whyte's.
War of Independence 1919-21:
In War of Independence 1919-21, Dick was in B Company, 3rd Battalion, Dublin Brigade IRA.
At the same time he started motoring journalism. He wrote for The Irish Cyclist and Motor Cyclist under the name "Ricardo", mainly 1919-22 (all through War of Independence).
Dick and his sister Sighle studied in Paris in late 1919 - early 1920. They were both at University of Paris.
There was a raid of their house, 14 Herbert Park, by British on Easter Saturday, 3 Apr 1920. Dick arrested. Moved to Mountjoy on 4 Apr 1920. Went on hunger strike with other prisoners, for 10 days. He was freed on 14 Apr 1920. See account in [P106/563] and Sighle's diary [P106/908].
Hunger strike injured his health. Went down country to recover. He stayed in his granduncle John Mangan's house Gourbane, Shanagolden, Co.Limerick. He was there when Shanagolden was attacked by the Black and Tans, Aug 1920.

Dick studied law at the Four Courts, called to bar Nov 1920 (BL), but never practiced.
Tommy O'Brien says Dick was going to be a barrister, but could not bring himself to practice in the Free State courts. Denis Mangan said Dick would not take the oath to the crown which still had to be taken.
British raid on Ailesbury Rd Easter 1921 (apparently Easter Sunday, 27 Mar 1921). Dick arrested. He was studying law at time, decided to fight case, they couldn't prove theirs, acquitted, but he was finished with the IRA for recognising the court. [Lavelle, 1961] says he was in prison Apr 1921.
He took part in motorcycle and motor sport from at least 1920 to 1927, including riding in the Isle of Man TT 1921.
Unlike his siblings, he took no part in Civil War (1922-23).
He went into business end-1922, as "O'Mara Rubber Co", based at 79 Dame St, Dublin, agreement dated 9th Oct 1922.
The rest of the family was jailed after Free State raid on Ailesbury Rd in the Civil War, Nov 1922. Dick was arrested but soon released. He was not imprisoned in the Civil War.
In Feb 1923 [P106/396] when most of the family except Dick were in jail, a party of Free State soldiers threw a hand grenade into the hall of Ailesbury Rd, only caused minor damage. This would be the episode remembered in [Nell's obituary] where "the Free Staters tried to burn down Ailesbury Road, but were unsuccessful". [P102/543] says "A mine was placed in the hall but fortunately only the staircase and some of the furniture were damaged.".
Dick's family were all released from prison by end of 1923.
The "Thomond" motor car:
On the 1926 "24 hours" trial he saw his friend James A. Jones' home-built Thomond motor car in action (this was Thomond no.1).
From 1928 he designed and with Jones built his own car, Thomond no.2, finished 1929. These were first cars built in Irish Free State.
He moved his motor business to 36 Pearse St, Dublin prob. 1928. Name of business changed not long after to "Humphreys Autofactors".
Dick mar 1929 to Eithne O'Mara [born 14 Oct 1908, descendant through Blennerhassett of Edward III].
Dick and Eithne moved late 1929 to Sandymount Park (28 Newgrove Ave), Sandymount, Co.Dublin, listed there in [Thoms] 1930-33 edns.
They moved Aug 1933 to 18 Eglinton Park, Donnybrook, Co.Dublin, listed there in [Thoms] 1934-35 edns.
Dick rebuilt his car as Thomond no.4 1933.
Dick designed and built family home, "Ard Soluis", on a green field site at Kingswood, Clondalkin, Co.Dublin, 1934-35, fireplace had date "1934", moved in c.Feb 1935.
18 Eglinton Park became the home of his sister Sighle.
Humphreys listed at Kingswood, Clondalkin, in [Thoms, 1936] on.
He had his Thomond when moved to Kingswood, sold it c.1935/36.
He was constantly making modifications to cars owned in later years.
Dick's obituary says: "When Frank Ryan was in prison in Spain" [1938-40] "he" [Dick] "sent a telegram to General Franco trusting that there was no truth in the rumour that Ryan would be executed. He signed and added 'Catholic Barrister at Law'".
Like many Irish nationalists, he tried to see the good side in Irish nationalists' old allies Germany. He wrote a pro-German article in The Leader magazine, 8 Oct 1938, at the beginning of the German occupation of Czechoslovakia.
He made out a family tree in 1939 (after his mother's death).
Extensive orchards were planted in Kingswood, apple business started. Apple trade kept them going during WW2, when motor trade virtually non-existent.
He is summarised as "Company Director" in probate of Anno's estate 1959.
See RTE interview of Dick in 1966.
Dick dies, 1968:
He died Fri 20 Sept 1968, Mater Hospital, Dublin, age 72 yrs.
See mass card.
See death notice in Irish Times, 21 Sept 1968.
See obituary part 1 and part 2 in Irish Times, 21 Sept 1968.
Funeral 21 Sept, bur Saggart, Co.Dublin.
Eamon de Valera, then President of Ireland, went to his funeral.
See obituaries and funeral reports in [P106/579(8-11)]. One is from Irish Press, Sat 21 Sept. Another is from Sunday Press, Sun 22 Sept.
Eithne lived at Kingswood for many years.
Eithne dies, 1995:
She died 10 am, Tue 10 Jan 1995, Mount Carmel Hospital, Dublin, age 86 yrs.
See death notice in Irish Times, January 11, 1995.
Funeral Thur 12 Jan 1995. Her nephew Fr. James Lavelle said it. She was bur Saggart, Co.Dublin.
The family eventually left Kingswood. See Kingswood after Humphreys.
Dick and Eithne had issue:
Eoige Humphreys.




Jim Humphreys, mar Sheila Reedy and had issue:

Michael Humphreys, mar Catherine Coll and had issue:

Grace Humphreys.
Mike Humphreys.

Siobhan Humphreys.




Mary Humphreys.

Michael Humphreys, mar Inna Yerina.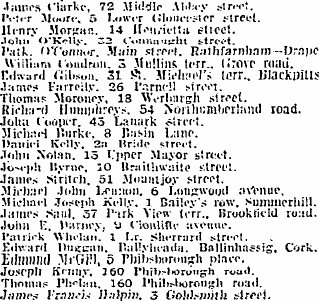 Dick is deported to prison in England.
Irish Times, May 14, 1916.
See also Dublin Evening Mail, 13th May 1916.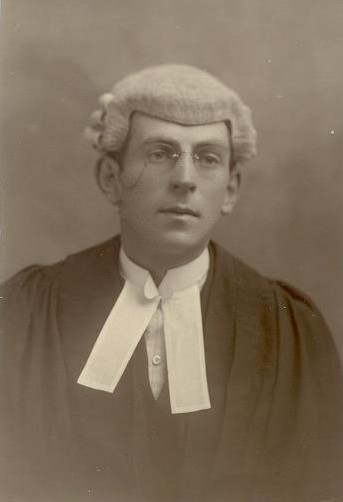 Dick when called to bar, 1920.
See BMP format and TIF format.
See copy in [P106/594].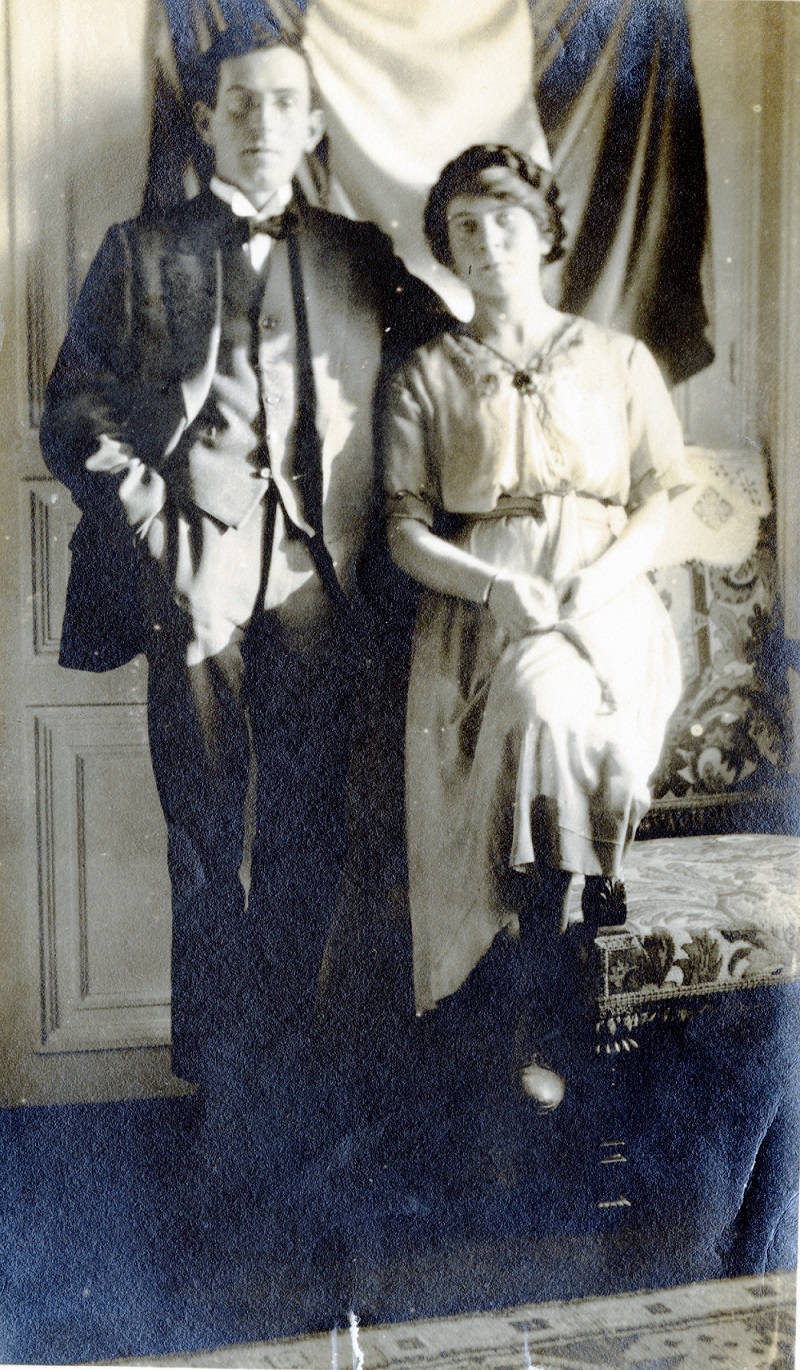 Dick and Sighle in Paris, 1923.
This is [P106/1024(1)]. See larger and full size.
See other scan.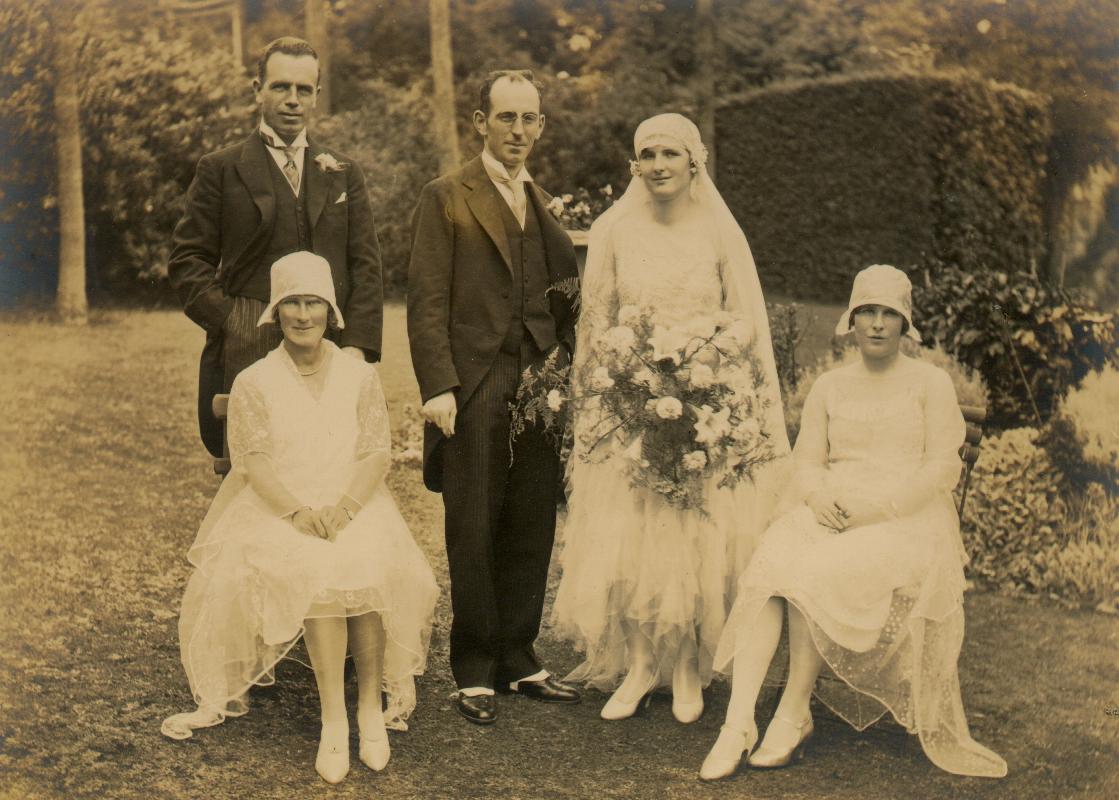 Dick and Eithne's wedding, 1929.
This image has, amazingly, been used since 2007 on Wikipedia as a core photo for wedding-related articles.
See The story of Granny's photo and Wikipedia.
See full size.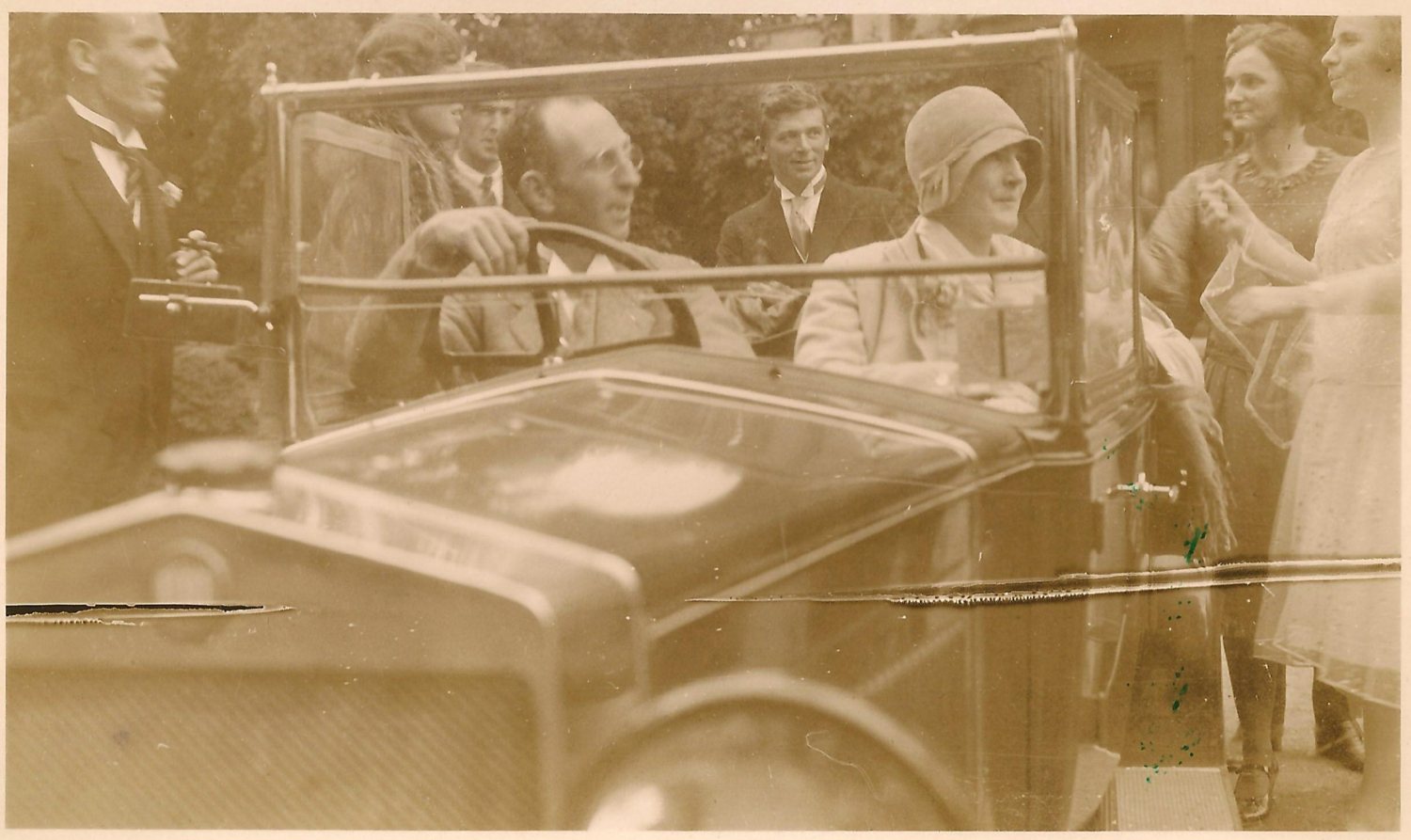 Dick and Eithne setting off on honeymoon, on their wedding day, 24 Sept 1929.
Left to Right (apart from Dick and Eithne): Steen, (probably Eileen and Alec), Dick Lavelle, Pat, Maureen.
See larger and full size.
See other shot in [P106/674(8)].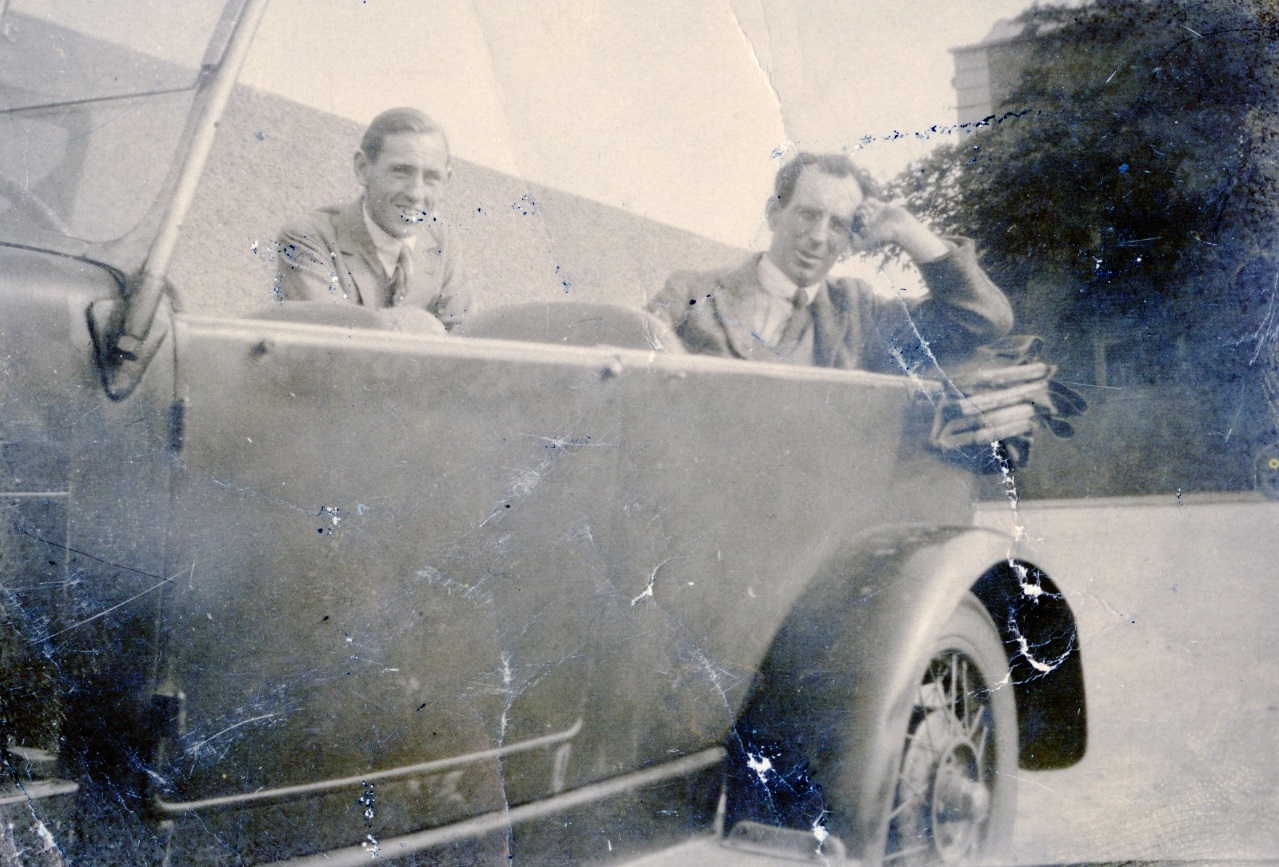 Emmet and Dick. Unknown car.
This is [P106/591(1)].
See larger and full size.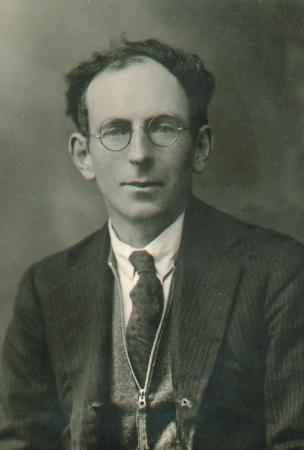 Dick Humphreys.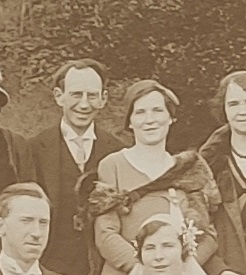 Dick and Eithne at Una's wedding, 1932.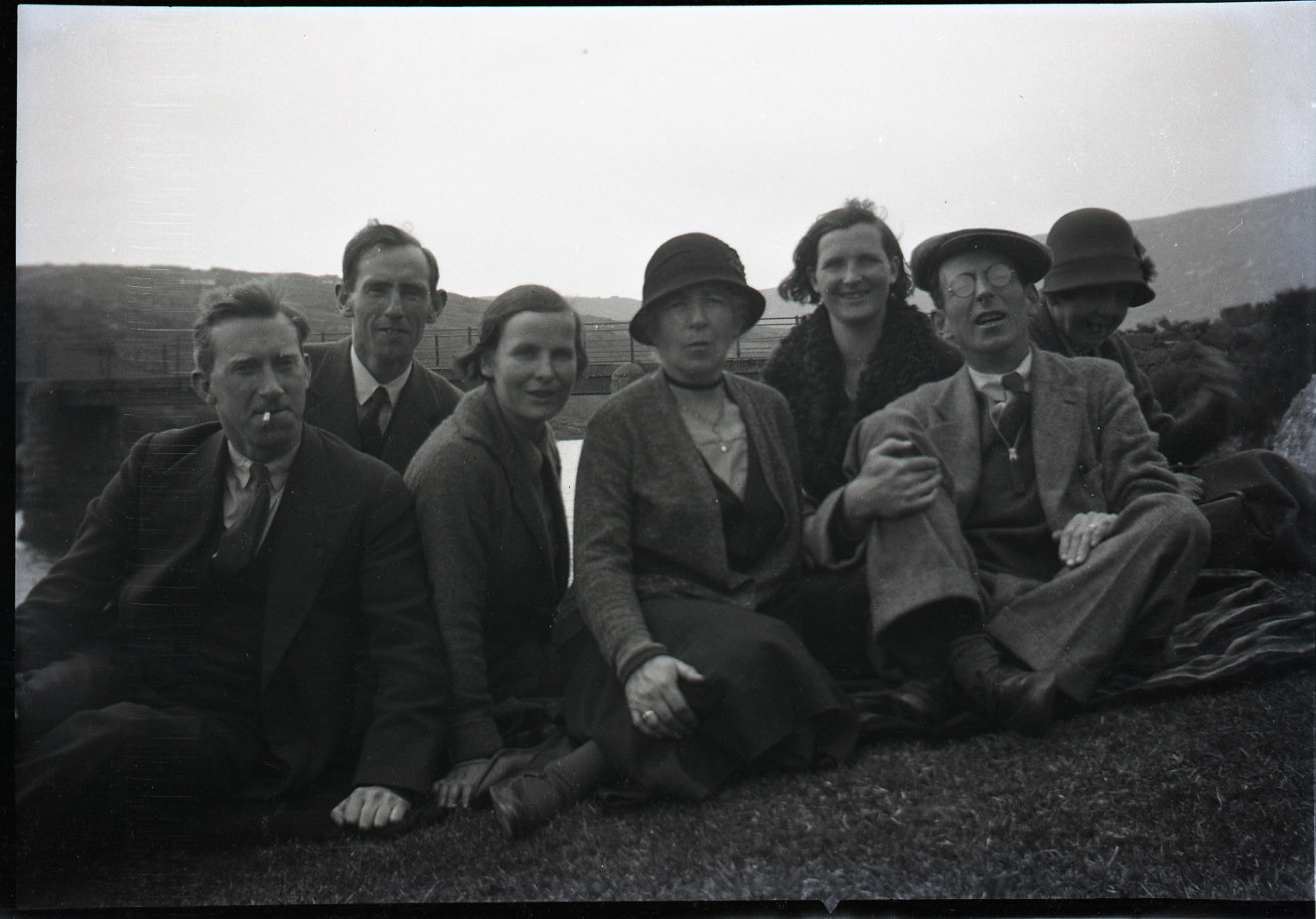 Dick and Eithne and Emmet and Eibhlín and Nell and others. Would be 1930s.
This is [P106/339(3)].
See full size.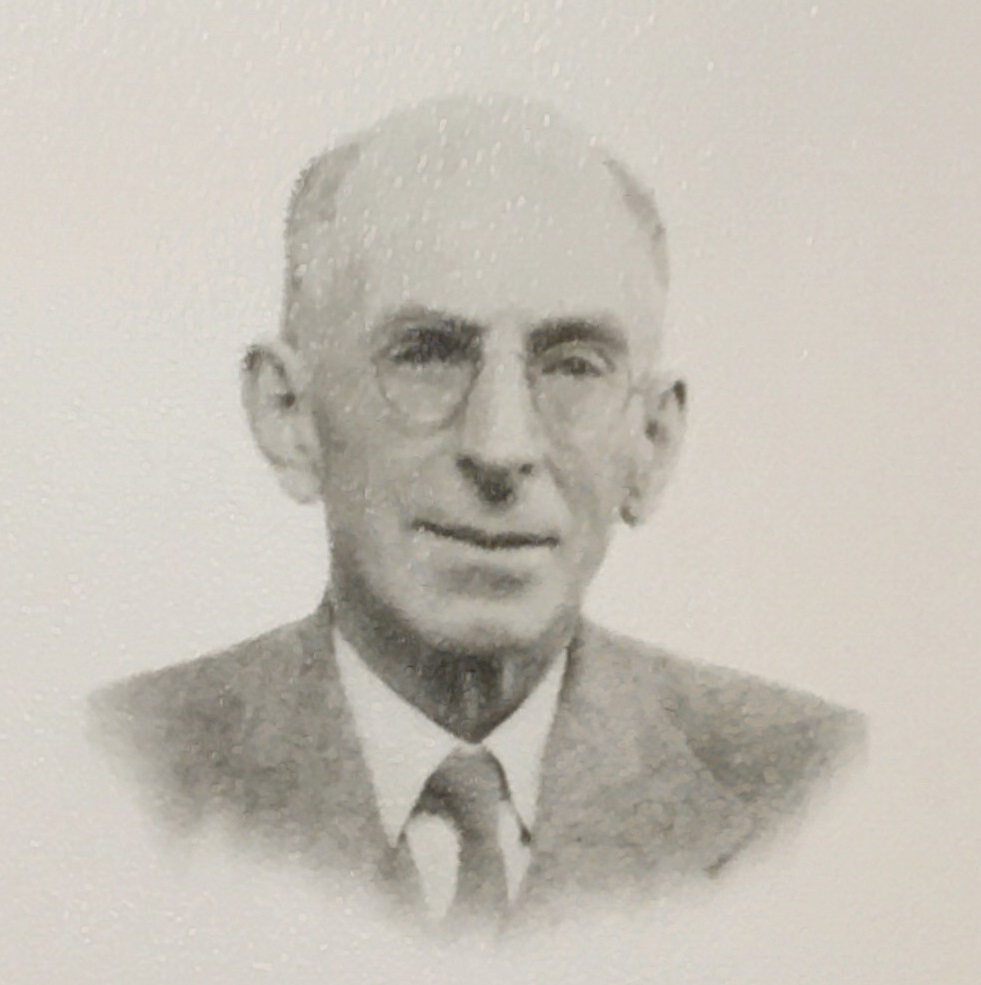 Dick on mass card.
See full size.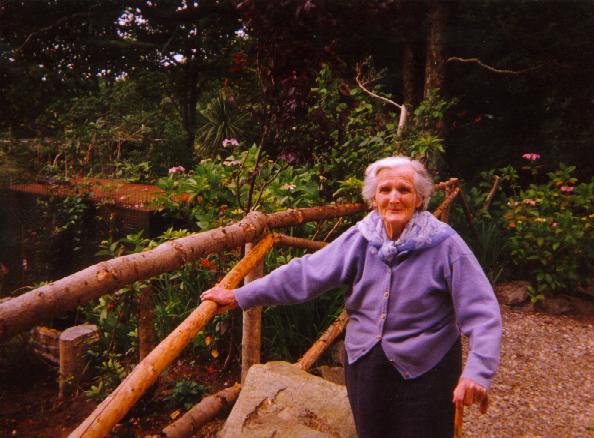 Eithne in her 80s, c.1993.


2016 video by Alannah Humphreys about her great-grandfather Dick Humphreys.
She also wrote an article: "The 1916 Rising from the perspective of Richard Humphreys", Alannah Humphreys, in The Kinsale Record (The Journal of the Kinsale and District Local Historical Society), vol. 25, 2017.
---
Dick and Eithne are buried at
Saggart
, Co.Dublin.
See
street view
of entrance to graveyard.
Dick's grave says in Irish that he was in Dublin Brigade, IRA, and served the nation 1916-1921.
See
findagrave
.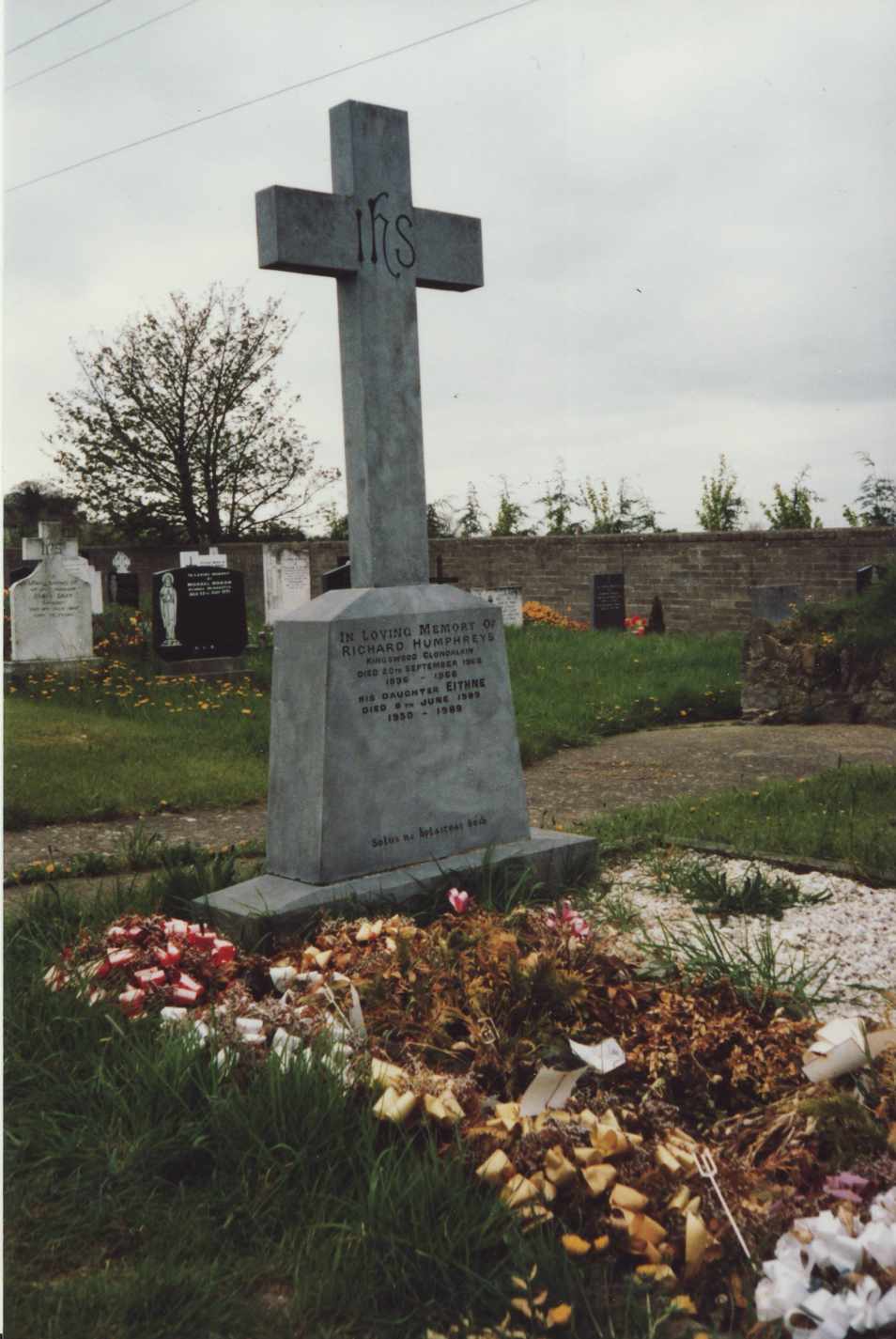 Dick's grave.
Photo April 1995 (Eithne not written on grave yet).
See
larger
and
full size
.
See
other side
.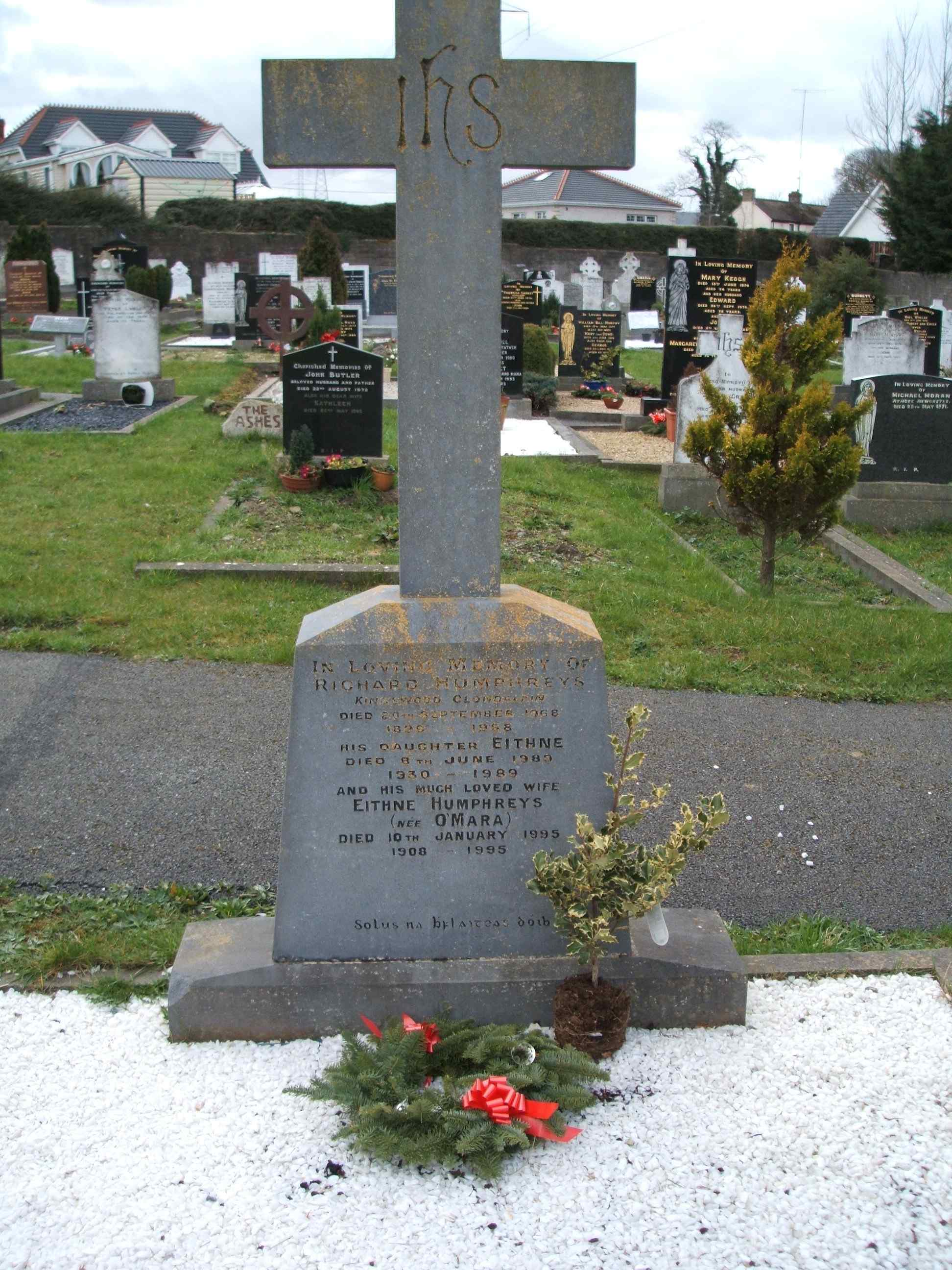 Dick and Eithne's grave. Photo 2006.
See full size. See close-up.
See other side. See alternative and close-up.
Photos courtesy of Richard Humphreys.
---
AI animation
AI animation of old photos.
Made using
Deep Nostalgia
at MyHeritage.
AI animation of
photo of Dick
when younger.
See also real
1966 video
of Dick.

AI animation of Eithne in wedding photo 1929.
---
References
---
Sources yet to be consulted
---
---
---
"I wasn't actually in Moore St. And I heard of my uncle's death only 2 days later when I was in the Castle. A Tommy mentioned about one of the leaders, O'Rahilly, being killed. And it was a frightful shock because I knew they'd got out alright. I didn't know that any of them had been killed at the time."
- Dick hears about the death of his uncle The O'Rahilly in the 1916 Rising. From 1966 interview.
"England has triumphed once again, but ... this fight has shaken her as she has never been shaken before. Next time the whole country, and not Dublin alone will join the fray."
- The ending of Dick's memoir of 1916, as published in [Jeffery, 2006].
I had thought this was a remarkable prophecy made by Dick at the time, but it does not appear in the original in The Belvederian, 1917. Unfortunately, it is an addition made by Dick to his memoir later.
---
The Clondalkin Area Committee of South Dublin County Council had a motion on 15 Feb 2017 to suggest commemorating Dick Humphreys at the Round Tower Centre, Clondalkin, since he lived in the area (at Kingswood). There is a plan to display his story at the Round Tower Centre and in Clondalkin Branch Library.